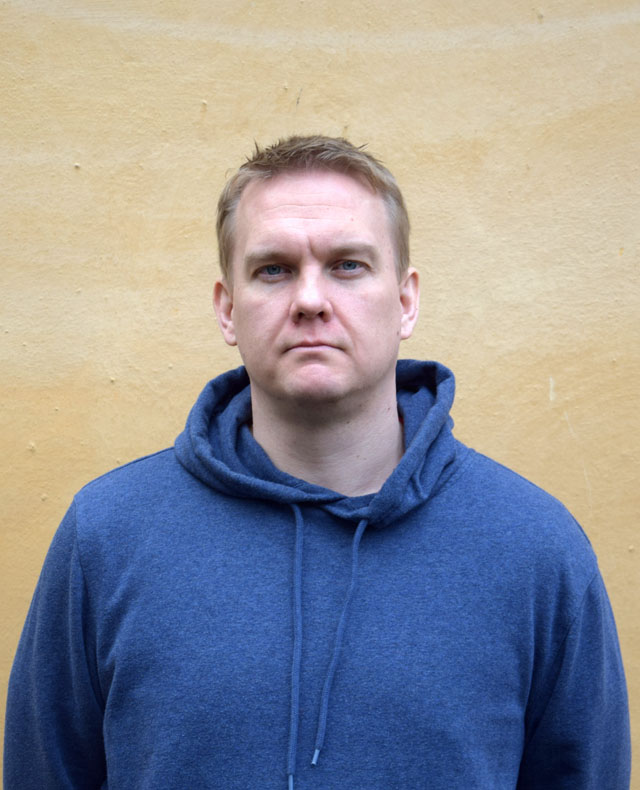 Tuomas Hovi
Senior researcher
+358 40 180 2801

PhD
Cultural heritage
Cultural and ethnic identity
Finnish Americans
Finnish American celebrations and festivals
Tourism
Utilisation of tradition
Popular culture
Introduction
I am a folklorist by background and interested in the utilisation and application of tradition, especially in what kind of tradition people regard as important to themselves. Among the research interests of the Migration Institute of Finland, Finnish Americans and particularly Finnish American celebrations and festivals are subjects of my own research. My other research interests are issues related to cultural heritage, cultural and ethnic identity, tourism and popular culture. I have done ethnographic field work in Finland, Romania and the United States. I work in the Migration Institute of Finland as a senior researcher in fixed-term employment (1 March 2020–31 March 2021).
Projects
Expatriate Finn survey (2019–2020)
Cultural Heritage of Finnish Americans (Finnish Cultural Foundation, 2016–)
Essential publications
Hovi, Tuomas (2019). From a Joke to a Tradition: Celebrating Saint Urho as Finnish American Heritage. – Johanna Leinonen and Auvo Kostiainen (eds.) Transnational Finnish Mobilities: Proceedings of FinnForum XI. Turku: Migration Institute of Finland, 2019.
Hovi, Tuomas (2017). Kulttuurimatkailu. – J. Edelheim & H. Ilola (eds.), Matkailututkimuksen avainkäsitteet. Rovaniemi: Lapland University Press, 2017.
Hovi, Tuomas (2017). A tradition that traveled. – The Finnish American Reporter, Vol.31 – No. 3. March 2017.
Hovi, Tuomas (2016). Amerikansuomalaisia juhlia Yhdysvalloissa. – Siirtolaisuus-Migration 2/2017.
Hovi, Tuomas (2016). Finding Heritage Through Fiction in Dracula Tourism. Folklore Fellows' Communications 311. Helsinki: Suomalainen Tiedeakatemia, 2016.
Hieta, Hannaleena, Tuomas Hovi ja Helena Ruotsala (2015). Kulttuuriperintö – Jaana Kouri (ed.) Askel kulttuurien tutkimukseen. Scripta Aboensia 3. Turku: Turun yliopisto 2015, 311–322.
Hovi, Tuomas (2012). Fakeloresta folkloreksi. Pyhä Urho perinteenä. – Anne Heimo, Tuomas Hovi & Maria Vasenkari (eds.) Pyhä Urho. Fakeloresta folkloreksi. Turku: Folkloristiikan julkaisuja 2, 2012, 128–142.
Hovi, Tuomas (2011). Synkkä turismi. – Sananjalka 53/2011.