We are hiring a researcher (with a PhD) to join a research project on deportability, bordering and family ties.
The project "Intimate geographies of bordering: Deportability and its effects on Finnish citizens with foreign spouses and their extended families" is funded from 9/2021­–8/2025 by the Academy of Finland and is led by Dr Saara Pellander (Director of the Migration Institute of Finland).
The project explores how immigration control influences the intimate sphere and how the intimate features in immigration control. The negative effects of living with the threat of deportation go beyond the directly affected foreign citizen. They also influence the potential deportees' Finnish partners as well their extended family and friends. The study provides unique insight into the ways in which immigration control and the intimate sphere are connected.
More information about the project can be found on the project website: www.indefiproject.com/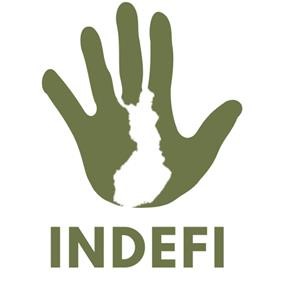 The successful applicant would be expected to undertake ethnographic research on families in Finland in family settings where the immigration status of one of the family members is insecure. Although contributing to a pre-defined project, they would have some flexibility in defining their own contribution to the project agenda depending on previous knowledge and interests. They would work together with human geographer and refugee studies Senior Research Fellow Eveliina Lyytinen, as well as with legal scholar, Research Fellow Jaana Palander.
The project is situated at the Migration Institute of Finland, which has its head office in Turku, Finland. The Migration Institute researches and documents questions related to human mobility and ethnic relations. The successful applicant would be expected to be present at the institute at least once a week. Fieldwork would be carried out in an agreed-upon location in Finland.
To be eligible for the position, we require:
A doctoral degree in a relevant discipline
Understanding of issues relevant to family and migration, and/or questions around bordering and deportability
Experience with or interest in ethnographic research methods
Good writing and communication skills
Fluency in English. Knowledge of Finnish and other languages is an asset
The successful applicant should be able to work independently, but also demonstrate the ability to work in a team. We encourage individuals of diverse ages, gender identities and underrepresented linguistic, cultural or other backgrounds to apply.
Application:
Please email the following documents by September 23, 2022 to: krista.mielismaki-kettunen(at)utu.fi
A motivation letter specifying your suitability for and interest in this project (max 2 pages)
CV (max 4 pages)
A list of publications
An outline of your ideas for your contribution to this project (max 1 page)
Contact details of two references
The starting date for the position can be as early as October 1, 2022, or at another agreed-upon date during the fall of 2022. The salary is between 3700€–4300€ depending on the successful applicant's academic level and experience. The researcher will be hired for a minimum of 29 months and a maximum of 33 months.
Interviews will be held during the last week of September at the Migration Institute of Finland in Turku or remotely.
For further inquiries, please contact: PI Saara Pellander, saara.pellander(at)migrationinstitute.fi