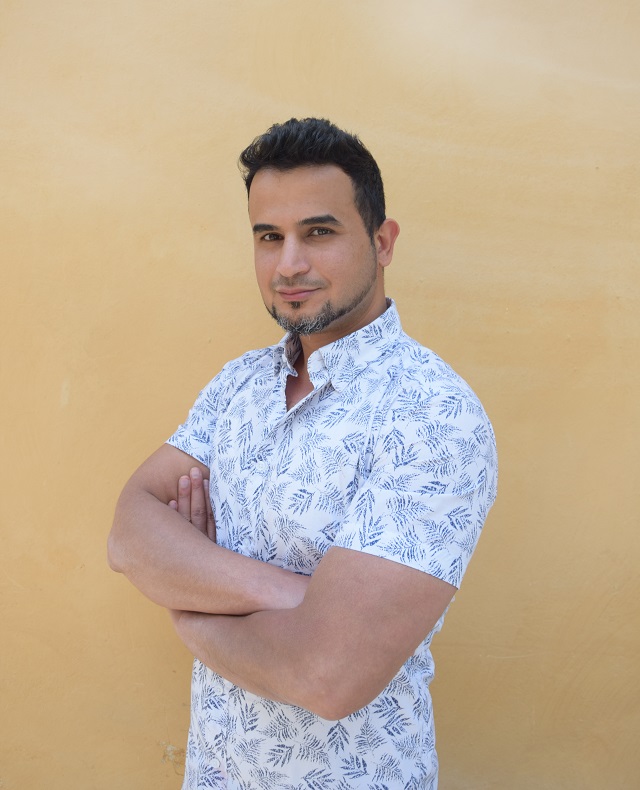 Introduction
I am an Iraqi-Finnish writer, journalist, TV presenter, and research assistant, originally hailing
from Mosul, Iraq, currently residing in Turku, Finland. I have received two literary prizes from
the University of Mosul and published my first poetry collection in Iraq in 2009. My second
poetry collection, titled "Aurora from Mosul," was published in English and German in 2018.
He continues to write and publish my work through various Finnish and international
platforms. My work has also been featured in the Anthology of Ekphrastic Writing "Building
Bridges" (Ek Zuban Press, UK, October 2017). In Finland, I published my third poetry
collection, "Kotimaa/Homeland," in English with Finnish translation. In 2019, my project
"Double Vision" financed by Taike came to fruition, initiated in collaboration with Finnish artist
Jenitta Martikainen and English editor Andrew Willoughby. The book was published in
October 2022 by Enostone. Lately I became a member of the Nordic Union of Poetic
Disobedience. I have performed my poetry in magnificent venues in Sweden, Germany,
Poland, Lithuania, and Portugal in an attempt to prompt interculturalism literature.
Projects
Endings – Refuge, Time, and Space (Kone Foundation, 2023-2026)

In this project, I serve as the poet tasked with translating the legal decision obtained by Migri
into poetry. It involves the process of uncovering the hidden dimension and presenting an
alternative perspective that underpin the concealed extension of the topic.
In this project, I tend to utilise all my instruments acquired from my previous work
experiences and activities, aiming to create a blend of art that entwines with journalism and
prose which would be written, performed and exhibited to flank multiple types of audience.
In this project, the art I will be producing is based on a coherent ground of academic
research that will be a fertile topic for future studies and experiential approach in art that
materialises the deeper dimension of human experience.
Publications
● "Double Vision," October 2022
● "Homeland-kotimaa," poetry collection in English translated into Finnish, published by
"Kita" in 2020
● "Aurora from Mosul," poetry collection in English, Hochroth Bielefeld, Germany, 2018,
translated into German 2019
● "Opening Boundaries: Towards Finnish Heterolinational Literature," anthology edited
by Mehdi Ghasemi
● "When Everyone Has Departed-Rope of Pain," poems featured in the Anthology of
Ekphrastic Writing "Building Bridges" (Ek Zuban Press, UK, October 2017)
● "Language is a city" via Multilingual Month Org "Poetry Walk" by StepEurope
organisation
● "A Poet Sings for Life in the Midst of Death,"
● Young People as Agents of Sustainable Society: Reclaiming the Future.
(Research book via University of Tampere, which is a collaborative effort featuring
contributions from multiple authors.)
Related prior projects and activities
● Research assistant at the Migration Institute of Finland
● Participation in dense workshops on "violent radicalisation" in Italy
● Research assistant and filmmaker at the University of Tampere, producing the film
revolving around "Immigrants and Labour Market in Finland,"
● "Mosul Story of Hope" exhibition at the Migration Institute of Finland (MIF) and Turku
HUB