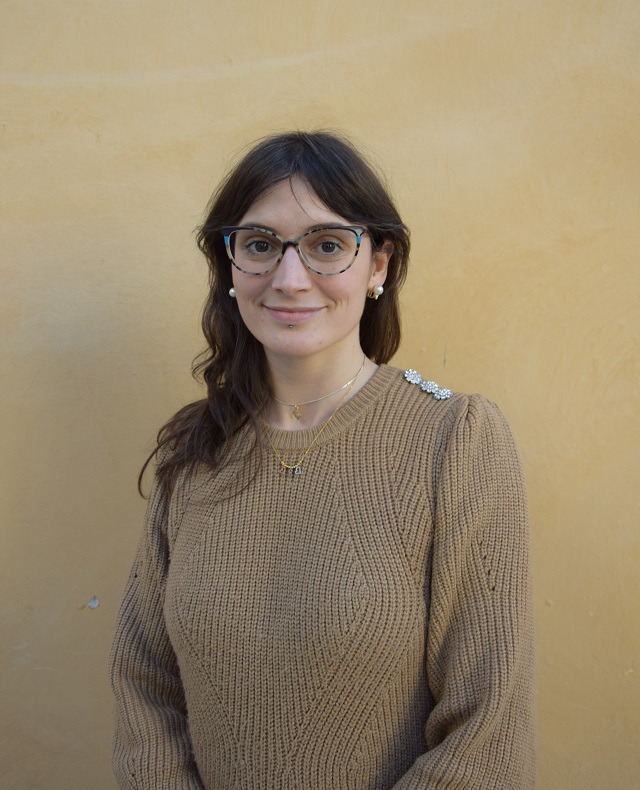 Introduction
My research experience and competence concern the themes of asylum, citizenship, undocumentedness, temporalities, and feminist and critical methodologies. Combining concepts and perspectives from human geography with approaches from refugee research, I have studied the everyday agencies of people with a refugee background in Finland, their own definitions and spatio-temporal experiences of citizenship, refugeehood, integration and segregation, and the implementation of the social rights of people living in undocumentedness. I have a blossoming interest in feminist peace research, with its capacity to attend to everyday, micro and global dimensions of human mobilities. I aim at blurring the boundaries between research, advocacy/activism and care, and I ground my efforts in the ethics of working and being with people who navigate unprivileged mobilities. I believe research in this field should contribute to humanising migration politics and to fostering ethics of care between people across legal statuses and other positions.
Projects
Endings – Refuge, Time, and Space (Kone Foundation, 2023-2026)
Paperittomien henkilöiden sosiaaliset oikeudet Suomessa (Valtioneuvoston selvitys- ja tutkimustoiminta, 2021-2023)
URMI Urbanization, Mobilities and Immigration (Academy of Finland, Strategic Research Council, 2016-2017)
Life before the passport. People with a refugee background navigating everyday life, temporalities and subjectivities between refugeehood and citizenship (doctoral thesis, Department of Geography and Geology, University of Turku, several funders, 2015-)
Publications
Katisko, M., Annala, I., Kalm-Akubardia, M., Kynsilehto, A., Marucco, C., Pehkonen-Elmi, T., and Viljanen, K. (2023) Paperittomien henkilöiden sosiaaliset oikeudet Suomessa. Valtioneuvoston kanslia Helsinki. https://julkaisut.valtioneuvosto.fi/bitstream/handle/10024/164606/VNTEAS_2023_6.pdf?sequence=1&isAllowed=y
Marucco, C. (2022) Temporalities of Citizenship Among Finnish Somali Women: Simultaneities, Disruptions and Accelerations Along the Refugeeness-Citizenship Continuum. Citizenship Studies 26(1): 107–126. doi: https://doi.org/10.1080/13621025.2021.2010655
Marucco, C. (2021) Tutkijuus ja yhteiskunnallinen vaikuttavuus vaativat tilaa ihmisyydelle. Versus Tiededbatti, Kriisitutkimus Muutosvoimana. https://www.versuslehti.fi/tiededebatti/kriisitutkimus-muutosvoimana/
Marucco, C. (2020). Integration and Segregation through Leisure: The Case of Finnish Somalis in Turku. Nordic Journal of Migration Research, 10(3), 90–104. doi: https://doi.org/10.33134/njmr.327
Marucco, C. (2019) "Why This Person and Not Me?" In J. Wiik, S. Skogman and L. Bäckman (Eds.), We See You. Berättelser Och Vittnesmål: 137–140. Helsinki: Schildts & Söderströms.
Marucco, C. (2018) Finnish Somali Women: Defining and Living Citizenship in Turku. Research Briefings 4b/2018. The City of Turku – Kaupunkitutkimusohjelma. https://www.turku.fi/sites/default/files/atoms/files/tutkimuskatsauksia_4b_2018_0.pdf
Marucco, C. (2017) "Turvapaikanhakijoiden arkipäivä". In Jauhiainen, J. S. (Ed.), Turvapaikka Suomesta? Vuoden 2015 Turvapaikanhakijat Ja Turvapaikkaprosessit Suomessa: 85–101. Publications of the Department of Geography and Geology of University of Turku.
Teaching and supervision
XSTL9021-3004 Rasismi, Rajat ja Sukupuoli -course (University of Turku and Open University of Turku, Faculty of Social Sciences, 2020-)