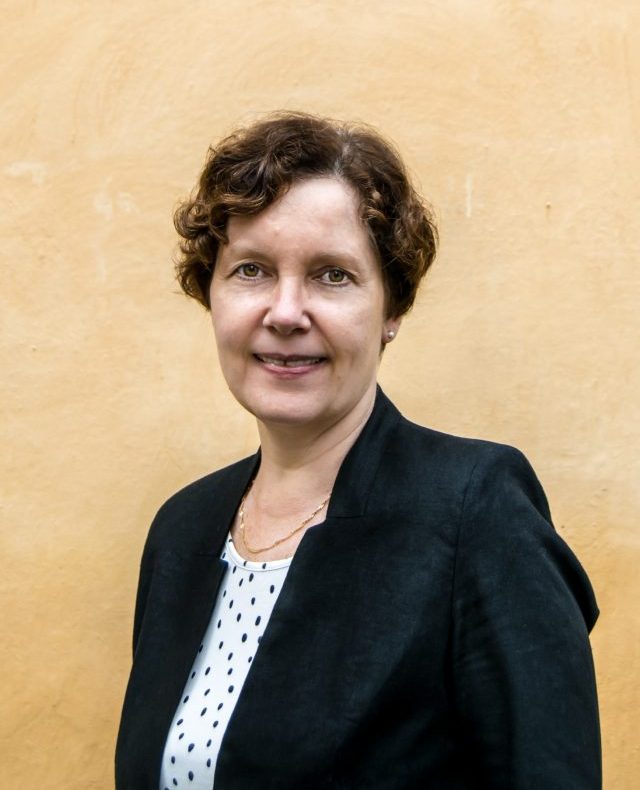 Introduction
I am interested in issues relating to the everyday life of immigrant families, the separation of families and the cross-border way of life. As regards everyday life, I am particularly interested in the complex dimensions of religion, illness and healing, well-being and security. My investigation has often focused on diasporic Somali communities and Muslim minorities. In addition to the ethnographic research approach, I am interested in participatory and artistic methods. I have worked on the field not only in Finland but also in Canada and Somalia.
Degree: Doctor of Philosophy (religious studies), University of Helsinki 2003; Docent of religious studies, University of Helsinki 2011
Projects
Family Separation, Migration Status and Everyday Security: Experiences and Strategies of Vulnerable Migrants (2018–2021) (Academy of Finland 2018‒2021)
Young Muslims and Resilience – A Participatory Study (Kone Foundation 2016‒2020)
Transnational Muslim Marriages: Wellbeing, Law, and Gender (Academy of Finland 2013‒2018, finished)
Islam and Security Revisited: Transnational Somali Families in Finland, Canada and Somalia (Academy of Finland 2012‒2017, finished)
Essential publications
Mölsä, Mulki, Marja Tiilikainen ja Raija-Leena Punamäki 2017. Usage of healthcare services and preference for mental healthcare among older Somali immigrants in Finland. Ethnicity & Health. Published online July 3.
Tiilikainen, Marja 2017. "Whenever the Mom Hands Over the Phone, Then We Talk": Transnational Ties to the Country of Descent among Canadian Somali Youth. Migration Letters 14(1): 63‒74.
Tiilikainen, Marja 2016. Somalialaisten nuorten ylirajainen liikkuminen. Teoksessa Antti Kivijärvi & Marja Peltola (eds.) Nuorten elinolot -vuosikirja, 119‒131. Helsinki: Nuorisoasiain neuvottelukunta, Nuorisotutkimusverkosto ja THL.
Tiilikainen, Marja 2015. Looking for a safe place: Security and transnational Somali Muslim families. Journal of Religion in Europe 8 (1): 51‒72.
Tiilikainen, Marja 2013. Illness, Healing and Everyday Islam: Transnational Lives of Somali Migrant Women. Teoksessa Nathal Dessing, Nadia Jeldtoft, Jørgen Nielsen & Linda Woodhead (eds.), Everyday Lived Islam in Europe, 147‒162. Farnham, Surrey: Ashgate.
Tiilikainen, Marja 2012. It's Just Like the Internet: Transnational Healing Practices between Somaliland and the Somali Diaspora. Teoksessa Hansjörg Dilger, Abdoulaye Kane ja Stacey A. Langwick (toim.), Medicine, Mobility and Power in Global Africa: Transnational Health and Healing, 271–294. Bloomington, IN: Indiana University Press.
Tiilikainen, Marja 2011. Failed Diaspora: Experiences of Dhaqan Celis and Mentally Ill Returnees in Somaliland. Nordic Journal of African Studies 20(1): 71−89.
Tiilikainen, Marja ja Peter Koehn 2011. Transforming the Boundaries of Health Care: Insights from Somali Migrants. Medical Anthropology 30(5): 518–544.
Al-Sharmani, Mulki, Marja Tiilikainen ja Sanna Mustasaari toim. 2017. Special Issue of Migration Letters on the theme of "Transnational Migrant Family Life: Navigating Family Practices, Generations, and Spheres." Migration Letters 14(1).
Tiilikainen, Marja, Outi Fingerroos ja Abdirashid A. Ismail toim. 2016. Special Issue of Bildhaan: An International Journal of Somali Studies on the theme of "Revisiting Somali Identities", based on the 12th Somali Studies International Association Congress in Helsinki from 19–23 August 2015. Bildhaan 16.
Martikainen, Tuomas & Marja Tiilikainen, (eds.) 2013. Islam, hallinta ja turvallisuus. Turku: Eetos.
Tiilikainen, Marja 2003. Arjen islam: Somalinaisten elämää Suomessa. Tampere: Vastapaino.