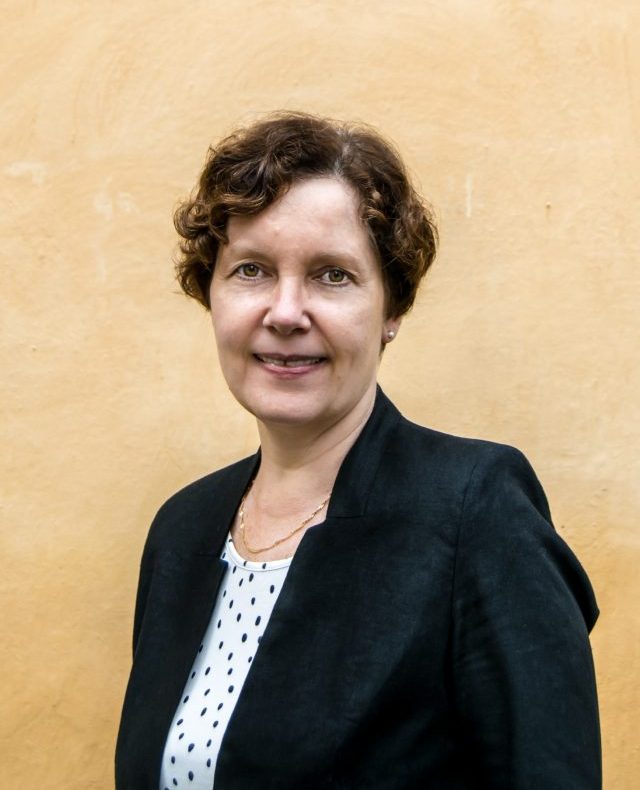 Presentation
Mitt intresseområde är frågor kring invandrarfamiljers vardag, familjeseparation och gränsöverskridande livsstil. När det gäller vardagen är jag speciellt intresserad av de mångfasetterade dimensionerna av religiositet, sjukdom och helande, välfärd samt trygghet. Min forskning har ofta fokuserat på somaliska grupper i diaspora samt muslimska minoriteter. Utöver ett etnografiskt forskningssätt är jag intresserad av deltagande och konstbaserade metoder. Jag har utfört fältarbete utöver i Finland också i Kanada och Somalia.
Projekt
Mobile Futures, WP4: Trust in the Labour Market, Academy of Finland (2022–2025).
Perheen erossaolo, maahanmuuttostatus ja arjen turvallisuus: haavoittuvien maahanmuuttajien kokemuksia ja strategioita [Familjeseparation, invandringsstatus och vardagstrygghet: Sårbara invandrares erfarenheter och strategier] (Finlands Akademi 2018‒2021)
Nuoret muslimit ja resilienssi: osallistava tutkimus [Unga muslimer och resiliens: deltagande undersökning] (Konestiftelsen 2016‒2020)
Ylirajaiset muslimiavioliitot: hyvinvointi, laki ja sukupuoli [Gränsöverskridande muslimska äktenskap: välbefinnande, lag och kön] (Finlands Akademi 2013‒2018, avslutad)
Islam ja turvallisuus uudelleentarkasteltuina: Ylirajaiset somaliperheet Suomessa, Kanadassa ja Somaliassa [Islam och trygghet granskat på nytt: Gränsöverskridande somaliska familjer i Finland, Kanada och Somalia] (Finlands Akademi 2012‒2017, avslutad)
Urvalda publikationer
Finell, E., M. Tiilikainen, I. Jasinskaja-Lahti, N. Hasan & F. Muthana 2021. Lived experience related to the covid-19 pandemic among Arabic-, Russian- and Somali-speaking migrants in Finland. International Journal of Environmental Research and Public Health, 18(5), 1-19. https://doi.org/10.3390/ijerph18052601
Tiilikainen, Marja & Tarja Mankkinen 2020. Prevention of Violent Radicalization and Extremism in Finland: The Role of Religious Literacy. Tuula Sakaranaho, Timo Aarrevaara & Johanna Konttori (eds.), The Challenges of Religious Literacy: The Case of Finland. SpringerBriefs in Religious Studies. Springer, Cham, 67-78. https://link.springer.com/chapter/10.1007/978-3-030-47576-5_6
Tiilikainen, Marja 2020. Finnish Somali Fathers, Respectability, and Transnational Family Life. In: Johanna Hiitola, Kati Turtiainen, Sabine Gruber and Marja Tiilikainen (eds.), Family Life in Transition: Borders, Transnational Mobility and Welfare Society in Nordic Countries, 131-141. Abingdon, Oxfordshire: Routledge.
Onodera, Henri, Marja Tiilikainen & Helena Oikarinen-Jabai (toim.) 2019. "Me ollaan tavallisia ihmisiä, mitä eroa onko muslimi vai ei!" – näkökulmia muuttuvaan nuoruuteen Suomessa. Teemanumero, Nuorisotutkimus 2/2019.
Tiilikainen, Marja 2019. Raising children of Somali descent in Toronto. Challenges and struggles for everyday security and wellbeing. In: Marja Tiilikainen, Mulki Al-Sharmani and Sanna Mustasaari (eds.), Wellbeing of Transnational Muslim Families: Marriage, Law and Gender, 147-163. Abingdon, Oxfordshire: Routledge. https://www.taylorfrancis.com/books/oa-edit/10.4324/9781315231976/wellbeing-transnational-muslim-families-marja-tiilikainen-mulki-al-sharmani-sanna-mustasaari
Al-Sharmani, Mulki, Marja Tiilikainen and Sanna Mustasaari eds. 2017. Special Issue of Migration Letters on the theme of "Transnational Migrant Family Life: Navigating Family Practices, Generations, and Spheres." Migration Letters 14(1).
Mölsä, Mulki, Saija Kuittinen, Marja Tiilikainen, Marja-Liisa Honkasalo and Raija-Leena Punamaki 2017. Mental health among older refugees: the role of trauma, discrimination, and religiousness. Aging & Mental Health 21(8): 829-837.
Tiilikainen, Marja 2017. "Whenever the Mom Hands Over the Phone, Then We Talk": Transnational Ties to the Country of Descent among Canadian Somali Youth. Migration Letters 14(1): 63-74.
Fingerroos, Outi, Anna-Maria Tapaninen and Marja Tiilikainen, eds. 2016. Perheenyhdistäminen. Kuka saa perheen Suomeen, kuka ei ja miksi? [Family Reunification: Who gets a family to Finland, who does not and why?] Tampere: Vastapaino.
Tiilikainen, Marja 2016. Somalialaisten nuorten ylirajainen liikkuminen [Transnational mobility among youth of Somali descent]. In: Antti Kivijärvi and Marja Peltola (eds.) Nuorten elinolot –vuosikirja [Yearbook on young people's living conditions], 119-131. Helsinki: Nuorisoasiain neuvottelukunta, Nuorisotutkimusverkosto and THL.
Tiilikainen, Marja 2003. Arjen islam: Somalinaisten elämää Suomessa [Everyday Islam: The life of Somali women in Finland]. Tampere: Vastapaino.