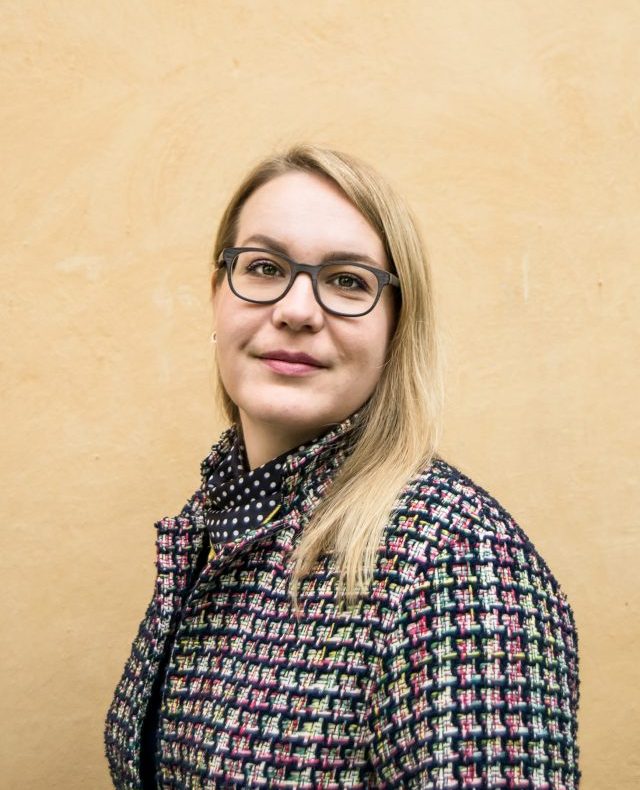 Introduction
My research and expertise cover a broad range of themes related to asylum seeking and exile. I have studied, among other things, the protection of urban refugees, the employment of young people with refugee background and the removal of asylum seekers. I am particularly interested in the integration of concepts of human geography into refugee research, in qualitative research and in participatory methods. I feel that research in this area should seek to make legislation and politics more humane.
Projects
Mobile Futures: Diversity, Trust and Two-Way Integration (Funded by the Strategic Research Council (SRC) established within the Academy of Finland, 2022-2023, 2026-2027)
Gatekeeping the Nation: Deportation at Finnish Borderscapes from the Cold War to Europeanisation (GATE) (Academy of Finland, 2024-2026)
Intimate geographies of bordering: Deportability and its effects on Finnish citizens with foreign spouses and their extend (Academy of Finland, 2022-2024)
Action-oriented Research on Asylum Seekers' Deportability (post-doctoral research project, Academy of Finland, 2018–2022)
Coming of Age in Exile (CAGE) – Health and Socio-Economic Inequities in Young Refugees in the Nordic Welfare Societies (NordForsk, 2015–2018)
Spaces of Trust and Mistrust: Congolese Refugees, Institutions and Protection in Kampala, Uganda (doctoral thesis project, School of Geography, University of Oxford, several funders, 2009–2014)
Essential publications
Pirkkalainen, Päivi, Lena Näre & Eveliina Lyytinen (2022) 'I do not trust any of them anymore': Institutional distrust and corrective practices in pro-asylum activism in Finland, Current Sociology, https://doi.org/10.1177/001139212211293
Lyytinen, Eveliina (2022) 'I have my everything in here': Welcome, unwelcome and rewelcome in asylum seeker's deportability, Hospitality & Society, 12(2): 145-163, https://doi.org/10.1386/hosp_00042_1
Lyytinen, Eveliina (2020) "Rebellious research" on deportability – Combining We see you's core areas of academia, activism, and arts. Siirtolaisuus-Migration, 2: 23-24 (https://siirtolaisuusinstituutti.fi/wp-content/uploads/2020/06/sm2_2020.pdf)
Lyytinen, Eveliina (toim.)(2019) Turvapaikanhaku ja pakolaisuus Suomessa. Turku: Siirtolaisuusinstituutti. (http://kauppa.siirtolaisuusinstituutti.fi/product/214/turvapaikanhaku-ja-pakolaisuus-suomessa)
Lyytinen, Eveliina (2019) 'In a group you feel OK, but outside there you are ready to die' – The role of a support group in disabled refugees' struggles for their 'right to the city' in Kampala, Uganda. Michael E Leary-Owhin & John P McCarthy (ed.) Routledge Handbook of Henri Lefebvre, the City and Urban Society. London: Routledge.
Lyytinen, Eveliina & Nita Toom (2019) Two-way labour market integration? Perspectives on youth with a refugee background and employers in Finland. CAGE project report (https://cage.ku.dk/publications/reports/)
Lyytinen, Eveliina (2018) Taisteleva tutkimus turvapaikanhakijoiden karkotettavuudesta. Siirtolaisuus-Migration 2, 35–37. (http://www.migrationinstitute.fi/files/pdf/siirtolaisuus-migration/s-m_2_2018_nettiin.pdf)
Vuolteenaho, Jani & Eveliina Lyytinen (2018) Reflections on the variations and spatialities of (un)welcome – commentary to Gill. Fennia, 196 (1): 118–123.
Gauffin, Karl & Eveliina Lyytinen (2017) Working for Integration – A Comparative Analysis of Policies Impacting Labour Market Access among Young Immigrants and Refugees in the Nordic Countries. CAGE project report. (http://cage.ku.dk/publications/CAGE_Policy_Report_1.pdf)
Lyytinen, Eveliina (2017) Refugees 'Journeys of Trust: Creating an Analytical Framework to Examine Refugees Exilic Journeys with a Focus on Trust. Journal of Refugee Studies, 30 (4): 489–501 (doi: https://doi.org/10.1093/jrs/few035)
Lyytinen, Eveliina (2016) Informal places of protection: Congolese refugees' 'communities of trust' in Kampala, Uganda. Journal of Ethnic and Migration Studies (http://www.tandfonline.com/doi/full/10.1080/1369183X.2016.1207506)
Lyytinen, Eveliina (2015) Congolese refugees' 'right to the city' and urban protection in Kampala, Uganda. Journal of Eastern African Studies, 9 (4): 593-611
Lyytinen, Eveliina (2015) Refugees' Conceptualizations of "Protection Space": Geographical Scales of Urban Protection and Host–Refugee Relations. Refugee Survey Quarterly, 34 (2): 45-77
Teaching and supervision
XSTL1054 Forced Migration and Refugee Studies course (University of Turku and Open University of Turku, 2020-)
PhD supervisees: Camilla Marucco (Geography, University of Turku), Ilona Silvola (Theology, Åbo Akademi), Liselott Sundbäck (Social Policy, Åbo Akademi)