Academy of Finland, 2018–2021
Project director: Senior Researcher, Docent Marja Tiilikainen
Project objective:
The project examines the impact of a more stringent immigration policy on the experience and organisation of everyday security among vulnerable immigrants and their transnational families and consists of three sub-projects:
Johanna Hiitola's project "Separated from the Family: The Construction of Everyday Life in Isolation from Family Members" examines how Finland's tightened legislation on family reunification affects the family life of migrants with refugee background. Her aim is to find out what strategies people from Afghanistan, Iraq and Somalia develop in their efforts to bring their family members to Finland. The study shows how migrants can cope in a situation where family separation continues for a long time and how this separation affects the feeling of everyday security of adult and underage migrants. Hiitola also examines what kind of networks and meaningful relationships migrants create in Finland in the absence of close relatives. The focus of the research is therefore on the interrelation between migration management, time and family concepts. The material is collected by interviewing both adult and underage migrants.
Abdirashid Ismail's project "New Administration of Immigration in Finland and Cross-border Somali Immigrants: Survival Strategies and Everyday Experiences" investigates the impact of Finland's new immigration laws and policies on the lives of asylum seekers and their families remaining in the home countries. The aim of the research is, first, to study the experiences of Somalis who are either undocumented or in a prolonged asylum seeking process and the ways they try to create security in their daily lives. Secondly, the aim is to examine the strategies they use to change their precarious immigration status. Thirdly, the project aims to examine the impact of new immigration policies in Europe, especially on the families of migrants in Finland who are in Somalia. The material is collected through interviews and ethnographic field work in Finland and Somalia.
The objective of Jaana Palander's project "The Right of Asylum Seekers to Family Reunification" is to analyse, especially from a legal point of view, the possibility for foreign nationals who have come as asylum seekers to get their family members to Finland. The position of unaccompanied children wishing for a family reunification is of particular interest. The study analyses the protection provided by the law from the point of view of national law, European Union law and international human rights conventions. In addition to the requirements of family reunification legislation, the study examines the availability of counselling and legal assistance. In methodological terms, the research is based on the analysis of documents such as laws, decisions of authorities and legal practice by means of administrative and legal research. In addition, the study includes interviews with authorities and other relevant actors.
Key partners:
Dr. Maybritt Jill Alpes (Vrije Universiteit Amsterdam), Professor Eleonore Kofman (Middlesex University London, UK), Dr. Laura Hammond (SOAS University of London, UK), Dr. Helena Wray (University of Exeter, UK), East Africa University Bosaso, Puntland State University, University of Hargeisa, University of Burco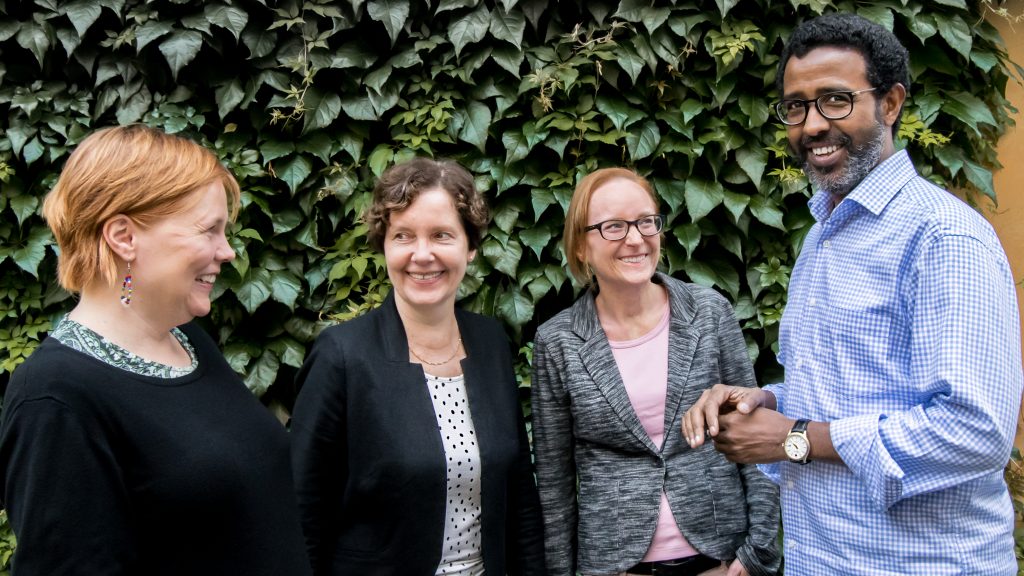 Project researchers: