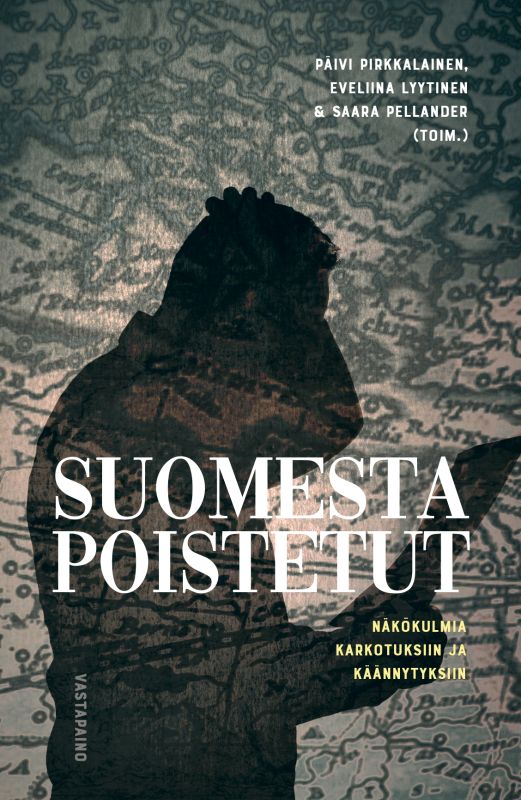 Deportation scholars and artists' network (DEPONE) is a network for researchers and artists working on issues of deportation from and deportability in Finland. This network is open for all researchers and artists irrespective of their career stage, disciplinary background, or institution. The network aims to facilitate national and international collaboration among deportation scholars and artists across disciplines and institutions. In practical terms, it particularly enables coordination of relevant events, publications, projects, and advocacy initiatives.
The network was established by Eveliina Lyytinen (Migration Institute of Finland), Saara Pellander (Migration Institute of Finland), and Päivi Pirkkalainen (University of Jyväskylä) in 2019 as part of a collaborative project to write the first research-based anthology on deportations from Finland. In 2022, this open access anthology written in Finnish "Suomesta poistetut – näkökulmia karkotuksiin ja käännytyksiin" [Removed from Finland – perspectives on deportations and refusals of entry] was published by Vastapaino: http://doi.org/10.58181/VP9789517689960. The network has often organized a deportation-related workshop as part of ETMU conference each autumn.
Mailing list
The deportation scholars and artists' network has an email list consisting of around 20 researchers and artists. The email list can be used for sharing information, among other things, on upcoming events, new publications and projects, and open vacancies. If you like joining the email list, please, contact the network coordinators Päivi Pirkkalainen (paivi.m.pirkkalainen@jyu.fi) and/or Eveliina Lyytinen (eveliina.lyytinen@migrationinstitute.fi). In case you wish to unsubscribe, also contact the coordinators by email. All members will be able to post to the list – please, write your posts in an appropriate and respectful manner in English and/or in Finnish. Personal data will be handled according to the EU General Data Protection Regulation.
–
Kannen kuva: Rewan Kakil 2021