PROGRAM (All times are EET)
10.00-10.30: Introduction
10.30-11.15: Keynote 1 (abstract and bio below)
Deportability in mixed-status families: How legal migrants remain in legal limbo (Prof. Betty de Hart,Vrije Universiteit)
11.15-12.00: Keynote 2 (abstract and bio below)
'Deporting daddy': Mixed-citizenship families and immigration enforcement in the UK (Melanie Griffiths, Associate Professor, University of Birmingham)
12.00-13.30: Lunch break (at your own expense)
13.30-15.00: Intimate geographies of bordering: Deportability and its effects on Finnish citizens with foreign spouses and their extended families (Academy of Finland, 2021-2025)
Introduction to the project (PI Saara Pellander & Jaana Palander)
"[Deportation] is such a shocking word that I do not even want to say it aloud!": Finnish citizens' 'experiential migratisation' in the face of their foreign spouse's deportability (Eveliina Lyytinen)
"Just the two of us against the Finnish system": Mixed-citizen families' strategies of survival and resistance under the threat of deportation (Pihla Siim & Eveliina Lyytinen)
Commentary by Tanja Del Angel, Familia ry.
15.00-15.30: Coffee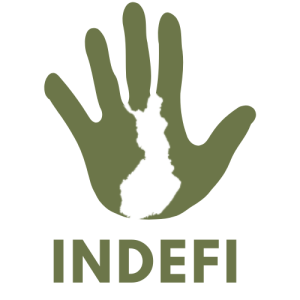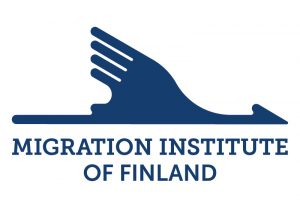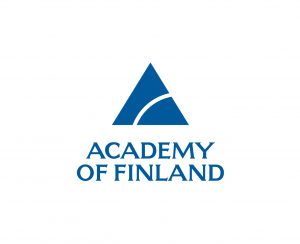 KEYNOTE 1:
Prof. Betty de Hart: Deportability in mixed-status families: How legal migrants remain in legal limbo
Abstract: This presentation looks at different ways in which mixed-status families are affected by deportability. It is based on three socio-legal research projects conducted in the past decade in the Dutch context. It focusses mainly on those mixed-status families of which migrant family members entered the country legally but are made deportable nevertheless. The first project looks at the impact of integration requirements on the residence status of family migrants. Family migrants who do not successfully complete the obligatory integration exam cannot acquire permanent or independent residence or naturalize which effectively keeps them deportable. The second project looks at the dependent residence permit of family migrants; the probationary period is with 5 years among the longest in the EU. This probationary period keeps family migrants deportable and reliant on the continuation of the relationship, creating power inequalities in the relationship. The third project looks at the financial consequences of the illegalized status of one of the family members on those family members that are legal or citizens. These legal or citizen sponsors are excluded from tax benefits such as health or childcare benefits because they live together with an illegalized partner. This pushes them into poverty and into the margins of society. These case studies show how deportability also affects those with a legal residence status, resulting in economic precariousness, dividing families and anxiety about deportation. Hence, the case of mixed-status families is telling about logics of citizenship and expulsion.
Bio: Betty de Hart is a professor of transnational families and migration law at Vrije Universiteit. She worked before at the Radboud University Nijmegen and University of Amsterdam. She is a socio-legal scholar studying the national, European and international rules that transnational families encounter, the views behind these rules as well as the impact on the everyday lives of transnational families, thus providing new insights into the meaning of nationality, citizenship and belonging. Her most recent research grant from the Netherlands Organization of Scientific Research (NWO) Open Competition Social Science and Humanities for the 4-year project Love, sex, faith. The politics of emotion in migration law addresses the role of emotion in asylum law and family reunification law. Earlier she received an ERC consolidator grant on the regulation of 'mixed' intimacies in Europe and the role of race in law as well as a NWO Vidi grant for a research project on Transnational families and Dutch and Islamic family law.
Keynote 2:
'Deporting daddy': Mixed-citizenship families and immigration enforcement in the UK
Abstract: This talk draws on an ESRC-funded qualitative project into the lived realities of UK-based families affected by one member's immigration status insecurity. Following 30 mixed-citizenship families (consisting of British citizens and foreign national men), the project explored the impact of one member's precarious or illegalised immigration status on the family unit, including the threat or reality of immigration enforcement such as immigration detention and deportation. It draws on interviews with the couples, as well as practitioners from the state, legal, and third sectors, and observation of deportation appeals. The talk explores the harm (often wide-ranging, extreme, and chronic), that immigration enforcement causes to the whole family – including those who are not themselves subject to UK immigration rules. It will focus particularly on some of the many ways British children are affected by a father's precarious immigration status, including the impacts on their own sense of belonging and identity in the UK.
Bio: Melanie Griffiths is a cross-disciplinary social scientist working on migration and immigration enforcement in the UK. She holds an Associate Professorship at the University of Birmingham in the UK. Before joining Birmingham in 2018, she led an ESRC Future Research Leaders grant at the University of Bristol. In 2013 she worked as a research assistant on a University of Exeter project on asylum appeals. She has a DPhil from COMPAS at the University of Oxford.
Registration:
Please register here by November 15

A participation link to the Zoom will be emailed before the webinar.
For more information: eveliina.lyytinen(a)migrationinstitute.fi
Etusivu
Siirtolaisuusinstituutti on ainoa sekä muuttoliikkeiden tutkimukseen että dokumentoimiseen erikoistunut laitos Suomessa. Erityinen tehtävämme koskee ulkomailla asuvien suomalaisten elämän…
Lue lisää
Tapahtumat
Siirtolaisuusinstituutin tapahtumat on koottu tälle sivulle. Uutiset löytyvät omalta sivultaan.
Lue lisää