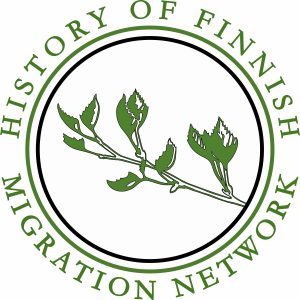 The international History of Finnish Migration Network (HoFM) connects researchers working on topics related to the history of Finnish migration. The Network is open to everyone, including academic, community-based, and independent historians/researchers, interested in topics related to historical Finnish migrations and/or Finnish communities anywhere in the world.
The aim of the Network is to foster new collaborations and conversations that will allow us to develop this exciting field in new and critical ways. The Network provides a way to share our projects, publications, events, findings, and questions. Interdisciplinary methods and approaches are warmly welcome, as are diverse interpretations of "Finnish" and "Finnishness." The Network further hopes to promote dialogue on Finnish migrations in the context of colonialism(s) and to expand the ways historical migrations and migrant communities are framed and understood.
The Network officially launched in August 2020 at the initiative of Samira Saramo, who currently serves as the Network's Chair and Coordinator. 
Mailing list
You can join the new History of Finnish Migration email list here: https://lists.utu.fi/mailman/listinfo/hofm-network.
By joining the mailing list, you will get Network messages and announcements to the email address you subscribed with. You can unsubscribe at any time.
All members will be able to post to the list, though it is moderated to ensure that messages are appropriate for the Network. Your email address will only be visible to other Network list subscribers if you choose to post directly to the list. If you would like to keep your contact information private, you can send your message to hofm[at]migrationinstitute.fi and list admin can post it on your behalf. Your personal information will not be shared or used in any other way without first asking for your consent. Personal data will always be handled according to the EU General Data Protection Regulation.
Contact
If you have questions or would like to get involved in the development or administration of the Network, please contact hofm[at]migrationinstitute.fi with your ideas!
–
Network logo design: Jaakko Dickman