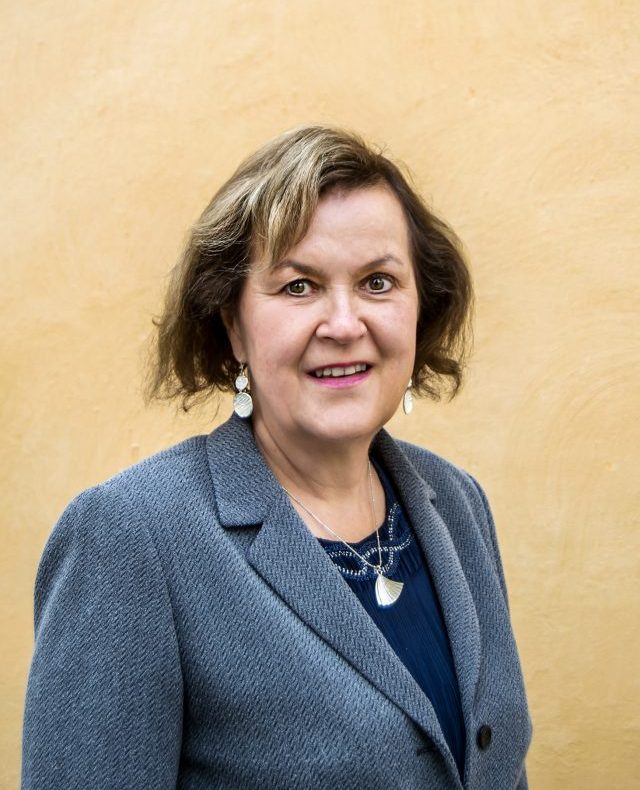 Elli Heikkilä
Forskningsdirektör
+358 40 069 5452

Fil.Dr., Docent
Invandrare på arbetsmarknaden
Interkulturella äktenskap
Internationella studeranden
Minderåriga asylsökande
Inre flyttningsrörelser
Utlandsfinländare
Regionalutveckling
Presentation
Mitt intresseområde är olika former av migrationsrörelser och migrationsströmmar. Invandring behandlas exempelvis i undersökningar av invandrare på arbetsmarknaden och mångkulturella äktenskap. När det gäller utvandring har jag forskat på finländares utvandring och utlandsfinländare. I intern flyttning inom landet granskas säsongsflyttning och pendling inom turistbranschen som nya ämnesområden utöver forskning i anslutning till urbanisering.
Projekt
Coming of Age in Exile (CAGE) – Health and Socio-Economic Inequities in Young Refugees in the Nordic Welfare Societies (NordForsk, 2015–2020)
Muuttoliike kuntien elinvoiman moottorina – Seinäjoen kaupunkiseudun aluekehityksen tutkimushanke [Flyttrörelse som motor för kommuners livskraft – forskningsprojekt om regionutvecklingen i Seinäjoki stadsregion] (Seinäjoki stadsregion, 2019–2021)
Lapin ja Koillismaan kausimuutto ja pendelöinti matkailualalla [Säsongsflytt och pendling i turistbranschen i Lappland och Koillismaa] (Liikesivistysrahasto, 2020–2021)
Mihin suuntaan Suomi kehittyy? Liikkuvuuden ja muuttoliikkeen dynamiikka. Muuttoliikesymposium 2019 -raportti [I vilken riktning utvecklas Finland? Rörlighetens och flyttrörelsens dynamik. Rapport från migrationssymposium 2019] (2019–2020)
AboaNova – Maahanmuuttajien kotoutumisen edistäminen Turun seudulla (Europeiska socialfonden [Främjande av immigranters integration i Åbo-regionen] (Europeiska socialfonden 2017–2020)
Sata omenapuuta – moninuorinen Suomi [Hundra äppelträd – multiunga Finland]] (EUSA – Asyl-, migrations- och integrationsfonden AMIF, 2016–2018) (avslutad)
Polki – Kansainväliset opiskelijalahjakkuudet voimavarana [Internationella studiebegåvningar som resurs] (Europeiska socialfonden, 2015–2017) (avslutad)
Utvalda publikationer
Yeasmin, Nafisa, Timo Koivurova & Elli Heikkilä (2019). A Perceived Change in Intercultural Behavior: Analyzing Self-determination for Well-Being among Youth. International Journal of Sociology 49 (4), 298–315.
Heikkilä, Elli (ed.) (2017). Immigrants and the labour markets. Experiences from abroad and Finland. Publications 17. Turku: Migration Institute of Finland. Available: http://www.migrationinstitute.fi/files/pdf/julkaisuja-sarja/j-17-isbn_978-952-7167-40-3-immigrant-labour-markets-migration-institute-of-finland-2017.pdf
Vanhanen, Sari & Elli Heikkilä (2017). Multi-professional work practices in the field of immigrant integration – examples of collaboration between the police and social work. Migration Letters 14:2, 273–284.
Heikkilä, Elli & Daniel Rauhut (eds.) (2015). Marriage Migration and Multicultural Relationships. Migration Studies C 25. Turku: Institute of Migration. Available: http://www.migrationinstitute.fi/files/pdf/c25.pdf
Heikkilä, Elli & Saara Koikkalainen (eds.) (2011). Finns Abroad – New Forms of Mobility and Migration. Migration Studies C 21. Turku: Institute of Migration. Available: http://www.migrationinstitute.fi/files/finns_abroad_c21.pdf
Elli Heikkilä & Brenda Yeoh (eds.) (2011). International Marriages in the Time of Globalization. Nova Science Publishers, Inc. New York. 196 p.
Heikkilä, Elli & Maria Pikkarainen (2008). Väestön ja työvoiman kansainvälistyminen nyt ja tulevaisuudessa. Siirtolaisuustutkimuksia A 30. Turku: Siirtolaisuusinstituutti. Saatavilla: http://www.migrationinstitute.fi/files/siirtolaisuustutkimuksia_a30_esr.pdf English Summary: http://www.migrationinstitute.fi/files/a30_summary.pdf
Edvardsson, Ingi Runar, Elli Heikkilä, Mats Johansson, Hjalti Johannesson, Daniel Rauhut, Torben Dall Schmidt, Lasse Sigbjörn Stamböl & Sirkku Wilkman (2007). Demographic Changes, Labour Migration and EU-enlargement – Relevance for the Nordic Regions. Nordic Research Programme 2005-2008. Report: 2. Stockholm: Nordregio.
Heikkilä, Elli, Peter Nijkamp, Iulia Traistaru & Saara Yousfi (2006). Extended Europe: patterns of agglomeration, migration and economic performance differentials. Hermanus S. Geyer (ed.): Global Regionalization, Core Peripheral Trends, 85-112. Cheltenham, UK, Northhampton, MA, USA: Edward Elgar Publishing.
Heikkilä, Elli (2005). Mobile vulnerabilities: perspectives on the vulnerabilities of immigrants in the Finnish labour market. Population, Space and Place 11:6, 485-497. John Wiley & Sons, Ltd.